Victor Cha
Session Overview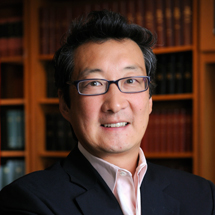 Vice Dean & the D.S. Song-KF Professor in Government & International Affairs, Georgetown University
Senior Adviser, CSIS
Victor Cha is Vice Dean and the D.S. Song-KF Professor in Government and International Affairs at Georgetown University.  He is also a Senior Adviser and inaugural holder of the Korea Chair at the Center for Strategic and International Studies in Washington, D.C.  He left the White House in 2007 after serving since 2004 as Director for Asian Affairs at the National Security Council (NSC). At the White House, he was responsible primarily for Japan, the Korean peninsula, Australia/New Zealand and Pacific Island nation affairs. Dr. Cha was also the deputy head of delegation for the United States at the Six-Party Talks in Beijing and received two Outstanding Service commendations during his tenure at the NSC. He is the author of five books, including the award-winning Alignment Despite Antagonism: The United States-Korea-Japan Security Triangle (Stanford University Press) (winner of the 2000 Ohira Book Prize) and The Impossible State: North Korea, Past and Future (Harper Collins Ecco, 2012), which was selected by Foreign Affairs as a "Best Book on the Asia-Pacific for 2012." His latest book is Powerplay: Origins of the American Alliance System in Asia (Princeton University Press, 2016). He is also writing a new book on the impact of US-China competition on U.S. alliances around the world. He has published articles on international relations and East Asia in journals including Foreign Affairs, Foreign Policy, International Security, Political Science Quarterly, Survival, International Studies Quarterly, International Journal of the History of Sport, and Asian Survey. Dr. Cha is a former John M. Olin National Security Fellow at Harvard University, two-time Fulbright Scholar, John D. and Catherine T. MacArthur Scholar at Columbia University, and Hoover National Fellow, CISAC Fellow, and William J. Perry Fellow at Stanford University. He is currently a fellow in Human Freedom (non-resident) at the George W. Bush Institute in Dallas, Texas. He is also a Contributor for NBC News and MSNBC.
ADMISSIONS TO BEGIN FEBRUARY 2024
LEARN ABOUT SEMINAR XXI
Hear past and present organizers reflect on over 25 years of the Seminar XXI Program and its impact on the national security policy community.
CONNECT WITH MIT
See the latest news and upcoming events within the MIT Center for International Studies community.