Dipali Mukhopadhyay
Session Overview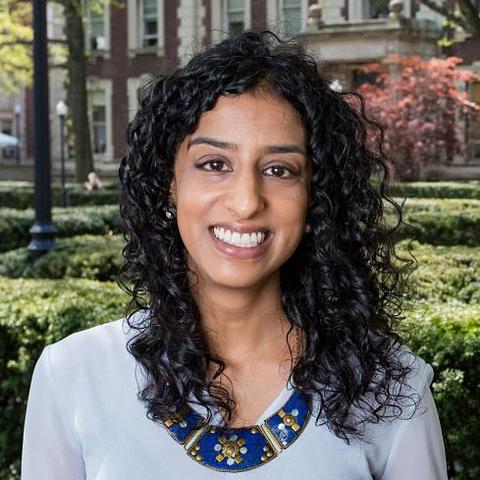 Adjunct Associate Professor, Columbia University
Dipali Mukhopadhyay is an Adjunct Associate Professor of International and Public Affairs at Columbia University, where she is also a faculty affiliate of the Saltzman Institute of War and Peace Studies. She is the author of Good Rebel Governance: Revolutionary Politics and Western Intervention in Syria (Cambridge University Press, forthcoming) with Kimberly Howe and Warlords, Strongman Governors and State Building in Afghanistan (Cambridge University Press, 2014). Her scholarly publications also include articles in Conflict, Security and Development, International Negotiation, Perspectives on Politics, as well as a series of book chapters in edited volumes. Her policy-oriented writing has been published by the Carnegie Endowment for International Peace, Foreign Policy, Lawfare, the U.S. Institute of Peace, and The Washington Post. Mukhopadhyay's research has been funded by the Carnegie Corporation, the Eisenhower Institute, the Smith Richardson Foundation, the U.S. Institute of Peace, Harvard Law School, the U.S. Agency for International Development, and the U.S. Department of Education. She is Vice President of the American Institute of Afghan Studies and a term member of the Council on Foreign Relations.
ADMISSIONS TO BEGIN FEBRUARY 2024
LEARN ABOUT SEMINAR XXI
Hear past and present organizers reflect on over 25 years of the Seminar XXI Program and its impact on the national security policy community.
CONNECT WITH MIT
See the latest news and upcoming events within the MIT Center for International Studies community.