Donald Horowitz
Session Overview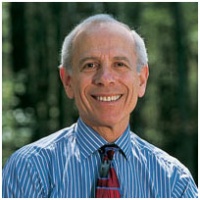 James B. Duke Professor of Law and Political Science, Duke University
Donald Horowitz is the James B. Duke Professor of Law and Political Science at Duke University. He has been a Visiting Professor at the University of Chicago Law School and the Central European University; as well as a Visiting Fellow at Wolfson College, at the Law Faculty of the University of Canterbury, and at Universiti Kebangsaan Malaysia. In 2009, he was presented with the Distinguished Scholar Award of the Ethnicity, Nationalism, and Migration Section of the International Studies Association. His recent published books include: Ethnic Groups in Conflict; A Democratic South Africa? Constitutional Engineering in a Divided Society; The Deadly Ethnic Riot; and Indonesia's Path to Constitutional Democracy, to be published in 2012.
2022-23 ADMISSIONS TO BEGIN FEBRUARY 2022
KELLY M. GREENHILL NAMED DIRECTOR OF THE MIT SEMINAR XXI PROGRAM
LATEST NEWS
MIT's Center for International Studies publication, précis, recently featured a piece on how the Seminar XXI Program has adapted and grown during the virtual era.
CONNECT WITH MIT
See the latest news and upcoming events within the MIT Center for International Studies community.