Nicholas Eberstadt
Session Overview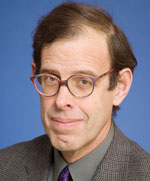 Senior Adviser to the National Board of Asian Research
Member of the visiting committee, Harvard School of Public Health
Nicholas Eberstadt, a political economist and a demographer by training, is also a senior adviser to the National Board of Asian Research, a member of the visiting committee at the Harvard School of Public Health, and a member of the Global Leadership Council at the World Economic Forum. He researches and writes extensively on economic development, foreign aid, global health, demographics, and poverty. He is the author of numerous monographs and articles on North and South Korea, East Asia, and countries of the former Soviet Union. His books range from The End of North Korea to The Poverty of the Poverty Rate.
ADMISSIONS TO BEGIN FEBRUARY 2024
LEARN ABOUT SEMINAR XXI
Hear past and present organizers reflect on over 25 years of the Seminar XXI Program and its impact on the national security policy community.
CONNECT WITH MIT
See the latest news and upcoming events within the MIT Center for International Studies community.