Benjamin Cohen
Session Overview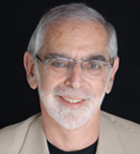 Louis G. Lancaster Professor of International Political Economy, University of California
Benjamin J. Cohen is Louis G. Lancaster Professor of International Political Economy at the University of California, Santa Barbara, where he has been a member of the Political Science Department since 1991. He previously taught at Princeton University from 1964-1971 and at the Fletcher School of Law and Diplomacy at Tufts University from 1971-1991. His publications have addressed issues of international monetary relations, U.S. foreign economic policy, European monetary integration, developing country debt, and theories of economic imperialism. His most recent publications include The Future of Global Currency: The Euro versus the Dollar; "Toward a New Consensus: From Denial to Acceptance," in Nicola Phillips and Catherine Weaver, eds., International Political Economy: Debating the Past, Present and Future; and "Are IPE Journals Becoming Boring?" in International Studies Quarterly 54:3. He has won numerous awards and in 2000 was named Distinguished Scholar of the year by the International Political Economy Section of the International Studies Association.
ADMISSIONS TO BEGIN FEBRUARY 2024
LEARN ABOUT SEMINAR XXI
Hear past and present organizers reflect on over 25 years of the Seminar XXI Program and its impact on the national security policy community.
CONNECT WITH MIT
See the latest news and upcoming events within the MIT Center for International Studies community.