Ron Hassner
Session Overview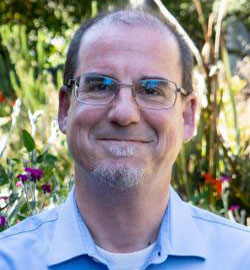 Chancellor's Professor of Political Science & Diller Family Chair in Israel Studies, University of California, Berkeley
Faculty Director, Berkeley Institute for Jewish Law and Israel Studies, University of California, Berkeley
Ron E. Hassner is Chancellor's Professor of Political Science and Diller Family Chair in Israel Studies at the University of California, Berkeley.  He is a faculty director of the Berkeley Institute for Jewish Law and Israel Studies. Ron studies the role of symbols and ideas in international security with particular attention to the relationship between religion and violence. His publications have focused on territorial disputes, religion in the military, conflicts over holy places, and the pervasive role of religion on the modern battlefield. His recent publications include Anatomy of Torture; Religion in the Military Worldwide; Religion on the Battlefield; and War on Sacred Grounds.  He founded, and was first chair, of the "Religion and International Relations" section of the International Studies Association, and he edits the Cornell University Press series on "Religion and Conflict".
ADMISSIONS TO BEGIN FEBRUARY 2024
LEARN ABOUT SEMINAR XXI
Hear past and present organizers reflect on over 25 years of the Seminar XXI Program and its impact on the national security policy community.
CONNECT WITH MIT
See the latest news and upcoming events within the MIT Center for International Studies community.