Alexander Downes
Session Overview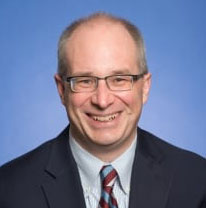 Associate Professor of Political Science, George Washington University
Alexander B. Downes is Associate Professor of Political Science and International Affairs at The George Washington University and Director of the Institute for Security and Conflict Studies in the Elliott School of International Affairs. Downes's book Targeting Civilians in War (Cornell University Press, 2008) won the Joseph Lepgold Prize awarded by Georgetown University for the best book in international relations published in 2008. His work can be found in the British Journal of Political Science, Civil Wars, International Organization, International Security, Journal of Conflict Resolution, SAIS Review, and Security Studies, as well as multiple edited volumes. In 2016, Downes won the inaugural Emerging Scholar Award, given by the International Security Studies Section of the International Studies Association to recognize scholars under the age of 45, or within fifteen years of receiving the Ph.D., who are judged to have made the most significant contribution to the field of security studies. Downes has held fellowships at Harvard University's Belfer Center for Science and International Affairs (2007/08) and Olin Institute for Strategic Studies (2002/03), and Stanford University's Center for International Security and Cooperation (2003/04). His work has been funded by the Department of Defense's Minerva Initiative, Carnegie Corporation of New York, Eisenhower Institute, Harry Frank Guggenheim Foundation, Smith Richardson Foundation, and Office of Naval Research. Downes is currently finishing a book on the consequences of foreign-imposed regime change.
ADMISSIONS TO BEGIN FEBRUARY 2024
LEARN ABOUT SEMINAR XXI
Hear past and present organizers reflect on over 25 years of the Seminar XXI Program and its impact on the national security policy community.
CONNECT WITH MIT
See the latest news and upcoming events within the MIT Center for International Studies community.