Melissa Nobles
Session Overview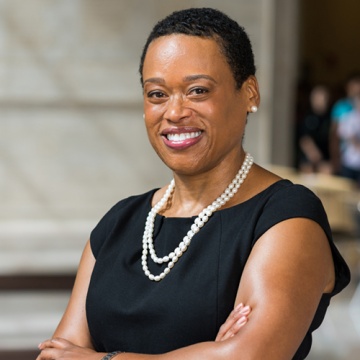 Kenan Sahin Dean of the School of Humanities, Arts, & Social Sciences, MIT
Professor of Political Science, MIT
Melissa Nobles is the Kenan Sahin Dean of the School of Humanities, Arts, and Social Sciences, and Professor of Political Science at the Massachusetts Institute of Technology. Nobles' research and teaching have focused on the comparative study of racial and ethnic politics, and issues of retrospective justice. Her current research centers on constructing a database of racial killings in the American South, 1930–1954. Working closely as a faculty collaborator and advisory boardmember of Northeastern Law School's Civil Rights and Restorative Justice law clinic, Nobles has conducted extensive archival research, unearthing understudied and more often, unknown deaths and contributing to legal investigations. She is the author of two books, Shades of Citizenship: Race and the Census in Modern Politics (Stanford University Press, 2000), The Politics of Official Apologies (Cambridge University Press, 2008), and co-editor with Jun-Hyeok Kwak of Inherited Responsibility and Historical Reconciliation in East Asia (Routledge Press, 2013). Her scholarship has also appeared in the Annual Review of Political Science, Daedalus, American Journal of Public Health, and several edited books. Nobles has held fellowships at Boston University's Institute for Race and Social Division and Harvard University's Radcliffe Center for Advanced Study. She has served on the editorial boards of Polity, American Political Science Review, and Perspectives on Politics journals. Nobles has also been involved in faculty governance at MIT and beyond, serving as the Associate Chair of the MIT Faculty from 2007–2009 and Vice-President of the American Political Science Association, 2013-14.
ADMISSIONS TO BEGIN FEBRUARY 2024
LEARN ABOUT SEMINAR XXI
Hear past and present organizers reflect on over 25 years of the Seminar XXI Program and its impact on the national security policy community.
CONNECT WITH MIT
See the latest news and upcoming events within the MIT Center for International Studies community.