Luis Videgaray
Session Overview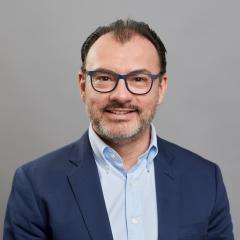 Senior Lecturer, MIT Sloan School of Management
Director, MIT AI Policy for the World Project
Luis Videgaray is a Senior Lecturer at the MIT Sloan School of Management and the Director of MIT AI Policy for the World Project. Prior to coming to MIT, he served as the Foreign Minister and Finance Minister of Mexico. As Foreign Minister (2017-18) he led Mexico´s relationship with the Trump White House, including the successful renegotiation of the NAFTA (now USMCA). He is one of the founders of the Lima Group, created to promote regional diplomatic efforts towards restoring democracy in Venezuela, and conducted Mexico´s leading role in the UN towards an inclusive debate on AI and other new technologies. As Finance Minister (2012-16) he led Mexico's historic energy liberalization, a telecommunications reform to foster competition in the sector, a tax reform that reduced the country's dependence on oil revenues, and the drafting of Mexico's new Fintech Law. He was named Finance Minister of the Year by both The Banker Magazine and Euromoney Magazine, and a Leading Global Thinker by Foreign Policy Magazine. In 2012 he was campaign manager for President Peña Nieto and head of the transition team. Previously, he was a member of Mexico's Congress, where he chaired the Budget Committee, and Secretary of Finance of the State of Mexico. Before government, Mr. Videgaray had a career in investment banking, advising M&A and private equity transactions.
ADMISSIONS TO BEGIN FEBRUARY 2024
LEARN ABOUT SEMINAR XXI
Hear past and present organizers reflect on over 25 years of the Seminar XXI Program and its impact on the national security policy community.
CONNECT WITH MIT
See the latest news and upcoming events within the MIT Center for International Studies community.