Ram Manikkalingam
Session Overview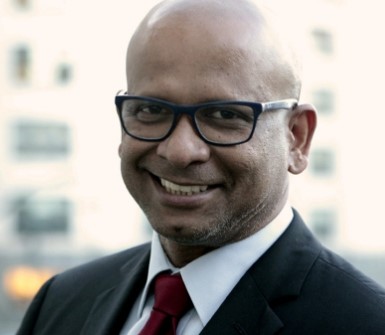 Founder & Director, Dialogue Advisory Group
Dr. of Social and Behavioral Sciences, University of Amsterdam
Ram Manikkalingam founded and directs the Dialogue Advisory Group (DAG), and teaches politics at the University of Amsterdam. He has extensive experience working on mediation and diplomacy at senior levels in government, civil society and with international organizations. He advised then President Kumaratunga on the ceasefire and reconstruction in peace talks with the Tamil Tigers. He led the Rockefeller Foundation's work on International Security, where he supported programs to end the recruitment of child soldiers, ban anti-personnel mines and monitor the work of the UN Security Council. At DAG, he led teams that disarmed the Basque separatist armed group ETA, and the Irish Republican dissident armed group INLA, and worked on several efforts to pursue political dialogues in difficult conflict situations. Manikkalingam recently published Tamil Tigers: Dialogue, Terrorism and Nationalism, an eyewitness account and expert exploration of the bloody civil war that engulfed the island of Sri Lanka for nearly three decades.
ADMISSIONS TO BEGIN FEBRUARY 2024
LEARN ABOUT SEMINAR XXI
Hear past and present organizers reflect on over 25 years of the Seminar XXI Program and its impact on the national security policy community.
CONNECT WITH MIT
See the latest news and upcoming events within the MIT Center for International Studies community.