Rachel Brown
Session Overview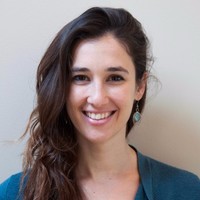 Founder and Executive Director, Over Zero
Rachel Brown is the Founder and Executive Director of Over Zero, an organization that works to build resilience to identity-based violence and other forms of group-targeted harm. She is a recognized expert on confronting hateful and dangerous rhetoric and her work for the past decade has focused on using communication to prevent violent conflict around the world. Brown is the author of Defusing Hate: A Strategic Communication Guide to Counteract Dangerous Speech and was a 2014 Fellow at the United States Holocaust Memorial Museum Simon-Skjodt Center for the Prevention of Genocide. Brown previously founded and ran Sisi ni Amani-Kenya (SNA-K), a Kenyan NGO that pioneered new strategies to build local capacity for peacebuilding and civic engagement.
ADMISSIONS TO BEGIN FEBRUARY 2024
LEARN ABOUT SEMINAR XXI
Hear past and present organizers reflect on over 25 years of the Seminar XXI Program and its impact on the national security policy community.
CONNECT WITH MIT
See the latest news and upcoming events within the MIT Center for International Studies community.