James Millward
Session Overview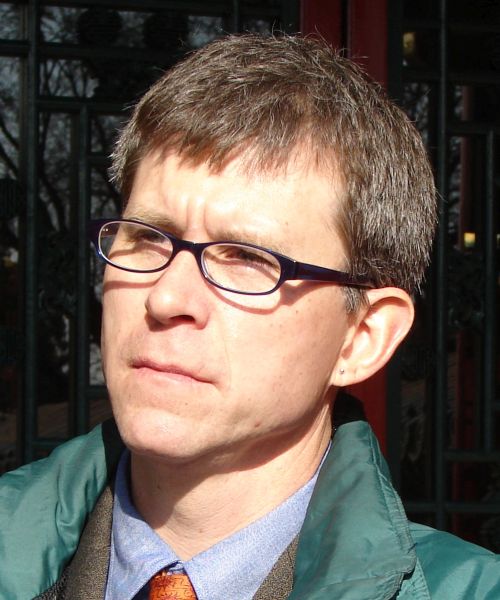 Professor of Inter-societal History, Walsh School of Foreign Service, Georgetown University
James Millward is Professor of Inter-societal History at the Walsh School of Foreign Service, Georgetown University, teaching Chinese, Central Asian and world history. He also teaches as invited professor in the Máster Oficial en Estudios de Asia Oriental at the University of Granada, Spain. His specialties include Qing empire; the silk road; Eurasian lutes and music in history; and historical and contemporary Xinjiang. He follows and comments on current issues regarding the Uyghurs and PRC ethnicity policy.  Millward has served on the boards of the Association for Asian Studies (China and Inner Asia Council) and the Central Eurasian Studies Society, and was president of the Central Eurasian Studies Society in 2010. He edits the ''Silk Roads'' series for University of Chicago Press. His publications include The Silk Road: A Very Short Introduction (2013), Eurasian Crossroads: a History of Xinjiang (2007), New Qing Imperial History: the Making of Inner Asian Empire at Qing Chengde (2004), and Beyond the Pass: Economy, Ethnicity and Empire in Qing Central Asia (1998). His most recent album, recorded with the band By & By, is Songs for this Old Heart. His articles and op-eds on contemporary China appear in The New York Times, The Washington Post, The Guardian, The Global Times, The Los Angeles Review of Books, The New York Review of Books and other media.
ADMISSIONS TO BEGIN FEBRUARY 2024
LEARN ABOUT SEMINAR XXI
Hear past and present organizers reflect on over 25 years of the Seminar XXI Program and its impact on the national security policy community.
CONNECT WITH MIT
See the latest news and upcoming events within the MIT Center for International Studies community.