Deborah Avant
Session Overview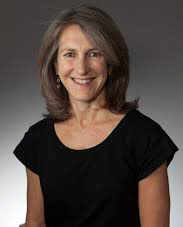 Sié Chéou-Kang Chair for International Security and Diplomacy, Josef Korbel School of International Studies
Director of the Sié Center, University of Denver
Deborah Avant is the Sié Chéou-Kang Chair for International Security and Diplomacy and Director of the Sié Center at the University of Denver. Avant is also the inaugural Editor-in-Chief of the ISA's newly launched Journal of Global Security Studies. Her research (funded by grants from the Institute for Global Conflict and Cooperation, the John D. and Catherine T. MacArthur Foundation, the Smith Richardson Foundation, and the Carnegie Corporation, among others) focuses on civil-military relations, the roles of non-state actors in security, the politics of controlling violence, and global governance. Under her leadership the Sié Chéou-Kang Center launched the Private Security Monitor, an annotated guide to regulation, data and analyses of global private military and security services, in 2012. In 2013 she was awarded an honorary doctorate from University of St. Gallen for her research and contribution toward regulating private military and security companies. Prior to joining the Josef Korbel School of International Studies, she held positions at the University of California, Irvine and George Washington University. Her most recent books are The New Power Politics: Networks and Transnational Security Governance; Pragmatic Networks and Transnational Governance of Private Military and Security Services; and Who Governs the Globe?
ADMISSIONS TO BEGIN FEBRUARY 2024
LEARN ABOUT SEMINAR XXI
Hear past and present organizers reflect on over 25 years of the Seminar XXI Program and its impact on the national security policy community.
CONNECT WITH MIT
See the latest news and upcoming events within the MIT Center for International Studies community.