Oxana Shevel
Session Overview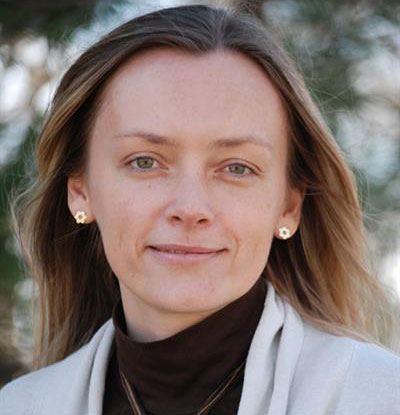 Associate Professor of Political Science, Tufts University
Director, Tufts International Relations Program
Oxana Shevel is an Associate Professor of Political Science at Tufts University, and Director of Tufts International Relations program. She's also current Vice President of the American Association for Ukrainian Studies (AAUS) and of the Association for the Study of Nationalities (ASN).  Professor Shevel's research and teaching focuses on the post-Soviet region, especially Ukraine and Russia, and issues such as nation building and identity politics, citizenship policies, memory politics, church-state relations, and democratization process in the post-Soviet region. She is a co-author (with Maria Popova) of forthcoming book on the root causes of the Russo-Ukrainian war Russia and Ukraine: Entangled Histories, Diverging States (Polity, 2023). Her earlier book, Migration, Refugee Policy, and State Building in Postcommunist Europe (Cambridge, 2011) which examines how the politics of national identity and strategies of the UNHCR shape refugee admission policies in the post-Communist region, leading countries to be more or less receptive to refugees, won the 2012 American Association of Ukrainian Studies (AAUS) prize for best book in the fields of Ukrainian history, politics, language, literature and culture. Professor Shevel's research appeared in a variety of journals, including Comparative Politics, Current History, East European Politics and Societies, Europe-Asia Studies, Geopolitics, Journal of Democracy, Nationality Papers, Post-Soviet Affairs, Slavic Review and in edited volumes. Her policy commentary has appeared in Foreign Affairs, Foreign Policy, Just Security, Los Angeles Times, the Washington Post, and in other national and international media outlets. Outside of Tufts Oxana Shevel is a country expert on Ukraine for Global Citizenship Observatory (GLOBALCIT), a board member of the  Shevchenko Scientific Society (NTShA), a member of PONARS Eurasia scholarly networks, and an associate of the Harvard Ukrainian Research Institute (HURI) and the Davis Center for Russian and Eurasian Studies at Harvard University. She holds a PhD in Government from Harvard University, an M.Phil in International Relations from the University of Cambridge in England, and a BA in English and French from Kyiv State University in Ukraine.
ADMISSIONS TO BEGIN FEBRUARY 2024
LEARN ABOUT SEMINAR XXI
Hear past and present organizers reflect on over 25 years of the Seminar XXI Program and its impact on the national security policy community.
CONNECT WITH MIT
See the latest news and upcoming events within the MIT Center for International Studies community.