Oxana Shevel
Session Overview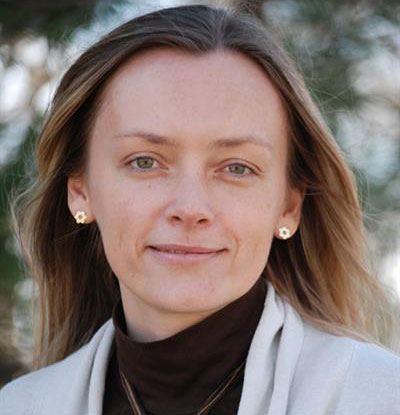 Associate Professor of Political Science, Tufts University
Oxana Shevel is an Associate Professor of Political Science at Tufts University, current President of the American Association for Ukrainian Studies (AAUS), and an associate of the Harvard Ukrainian Research Institute and of the Davis Center for Russian and Eurasian Studies at Harvard. Professor Shevel published has research on topics such as the sources of citizenship policies in the post-Communist states; church-state relations in Ukraine; the origins of separatist conflict in Donbas; and memory politics in post-Soviet Ukraine. She is currently co-writing a book about how Russia's war on Ukraine was a culmination of divergent political trajectories in the two states over the past thirty years. Professor Shevel's first book, Migration, Refugee Policy, and State Building in Postcommunist Europe (Cambridge University Press, 2011), examined how the politics of national identity and strategies of the UNHCR shape refugee admission policies in the post-Communist region. The book won the 2012 American Association of Ukrainian Studies book prize.  Professor Shevel's research appeared in a variety of journals, including Comparative Politics, Current History, East European Politics and Societies, Europe-Asia Studies, Foreign Affairs, Geopolitics, Journal of Democracy, Nationality Papers, Post-Soviet Affairs, Political Science Quarterly, Slavic Review and in edited volumes. She also currently serves as Vice President of the Association for the Study of Nationalities (ASN), a country expert on Ukraine for Global Citizenship Observatory (GLOBALCIT), and a co-chair of the Post-Communist Politics and Economics Workshop at the Davis Center at Harvard.
2023-24 ADMISSIONS TO BEGIN FEBRUARY 2023
LEARN ABOUT SEMINAR XXI
Hear past and present organizers reflect on over 25 years of the Seminar XXI Program and its impact on the national security policy community.
CONNECT WITH MIT
See the latest news and upcoming events within the MIT Center for International Studies community.