Janet Lewis
Session Overview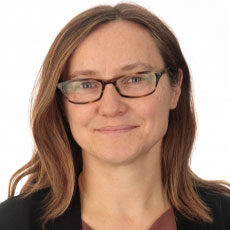 Associate Professor, George Washington University
Janet Lewis is Associate Professor of Political Science and International Affairs at George Washington University. Previously, she was Assistant Professor of Political Science at the United States Naval Academy in Annapolis. She has also held fellowships at Harvard University's Department of Government and Yale University's Program on Order, Conflict and Violence (OCV). Her research examines political violence, intergroup conflict, rural social networks, and state formation, with a focus on Sub-Saharan Africa. Her 2020 book How Insurgency Begins won three awards for Best Book of the year: from the International Studies Association, the Conflict Research Society, and the African Politics section of the American Political Science Association. Research for the book involved extensive interviews with former rebels, counterinsurgents, villagers, and others throughout Uganda, including border regions with DRC, Kenya, and South Sudan. The project was supported by the Harry Frank Guggenheim Foundation, the National Science Foundation (NSF), the U.S. Institute of Peace, the Smith Richardson Foundation, and the Minerva Research Initiative. Other recent projects are published in the American Political Science Review, American Journal of Political Science, Comparative Political Studies, and International Organization, among others. She has also conducted research on U.S. stability operations, fragile states, and terrorist financing, respectively, for the RAND Corporation, the Brookings Institution, and the U.S. Government Accountability Office (GAO).
ADMISSIONS TO BEGIN FEBRUARY 2024
LEARN ABOUT SEMINAR XXI
Hear past and present organizers reflect on over 25 years of the Seminar XXI Program and its impact on the national security policy community.
CONNECT WITH MIT
See the latest news and upcoming events within the MIT Center for International Studies community.