Adam Segal
Session Overview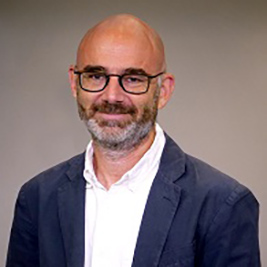 Senior Advisor, Bureau of Cyberspace and Digital Policy, State Department
Adam Segal is a senior advisor in the Bureau of Cyberspace and Digital Policy at the Department of State. Before coming to State, he was the Ira. A Lipman Chair in Emerging Technology and National Security, and director of the digital and cyberspace policy program at the Council on Foreign Relations. An expert on security issues, technology development, and Chinese domestic and foreign policy, Segal was the project director for the CFR-sponsored Independent Task Force reports Confronting Reality in Cyberspace, Innovation and National Security, Defending an Open, Global, Secure, and Resilient Internet, and Chinese Military Power. His last book The Hacked World Order: How Nations Fight, Trade, Maneuver, and Manipulate in the Digital Age (Public Affairs, 2016) describes the increasingly contentious geopolitics of cyberspace. Segal has a BA and PhD in government from Cornell University, and an MA in international relations from the Fletcher School of Law and Diplomacy, Tufts University. He has been a visiting scholar at the Hoover Institution at Stanford University, the Massachusetts Institute of Technology's Center for International Studies, the Shanghai Academy of Social Sciences, and Tsinghua University in Beijing. He has taught at Vassar College and Columbia University.
ADMISSIONS TO BEGIN FEBRUARY 2024
LEARN ABOUT SEMINAR XXI
Hear past and present organizers reflect on over 25 years of the Seminar XXI Program and its impact on the national security policy community.
CONNECT WITH MIT
See the latest news and upcoming events within the MIT Center for International Studies community.