Nancy Connell
Session Overview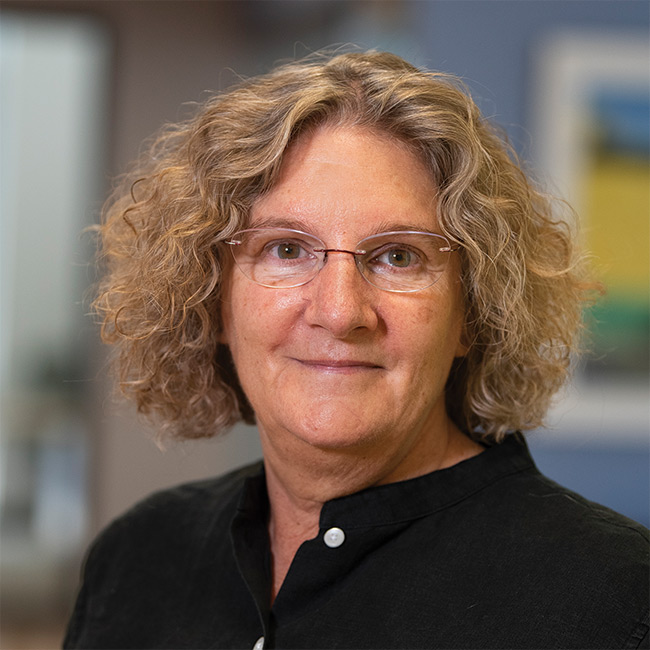 Senior Scholar, Johns Hopkins Center for Health Security
Professor of Environmental Health & Engineering, Johns Hopkins Bloomberg School of Public Health
Nancy D. Connell is a Senior Scholar at the Johns Hopkins Center for Health Security and a Professor in the Department of Environmental Health and Engineering at the Johns Hopkins Bloomberg School of Public Health. She is a microbial geneticist by training. Dr. Connell's work at the Center is focused on advances in life sciences and technology and their application to a number of developments in the areas of biosecurity, biosafety, and biodefense. Her research projects analyze novel biotechnologies that might have an impact on the development of Global Catastrophic Biological Risks (GCBRs) in ecosystems, and the development of surge capacity for medical countermeasure manufacturing and other response mechanisms in the event of global pandemics or global catastrophic events. She is an Associate Editor of the journal Health Security. Dr. Connell is a member of the Board on Life Sciences and is a National Associate of the National Academies of Sciences; she completed a 6-month sabbatical as Visiting Scholar at the Board on Life Sciences. She has served on more than 15 committees at the US National Academies, including Advances in Technology and the Prevention of Their Application to Next Generation Biowarfare Agents (2004), Trends in Science and Technology Relevant to the Biological and Toxin Weapons Convention (2010), and Review of the Scientific Approaches Used During the FBI's Investigation of the 2001 Bacillus anthracis Mailings (2011). She is currently chairing the NAS components of a series of international science and technology workshops, supported by the EU and the UN, designed to explore regional advances and activities related to implementation of the Biological Weapons Convention (BWC). Dr. Connell is a member of the of the National Science Advisory Board for Biosecurity as well as the US CDC's Biological Agent Containment Working Group in the Office of Public Health Preparedness and Response. She has had a long-standing interest in the development of regulatory policies associated with biocontainment work and dual-use research of concern. Before joining the Center, Dr. Connell was Professor and Director of Research in the Division of Infectious Disease in the Department of Medicine at Rutgers New Jersey Medical School and the Rutgers Biomedical Health Sciences.
2021-22 ADMISSIONS STARTED FEBRUARY 2021
25TH ANNIVERSARY VIDEO
Hear past and present organizers reflect on over 25 years of the Seminar XXI Program and its impact on the national security policy community.
LATEST NEWS
MIT's Center for International Studies publication, précis, recently featured a piece on how the Seminar XXI Program has adapted and grown during the virtual era.
CONNECT WITH MIT
See the latest news and upcoming events within the MIT Center for International Studies community.