John Deutch
Session Overview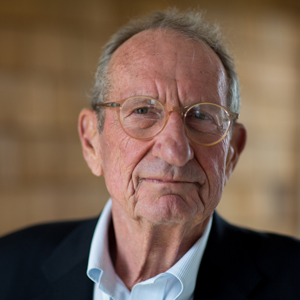 emeritus Institute Professor, MIT
John Deutch is an emeritus Institute Professor at the Massachusetts Institute of Technology, where he served as Chairman of the Department of Chemistry, Dean of Science and Provost. Deutch's research focuses on energy technology and he has participated in numerous interdisciplinary studies on energy issues including the MIT studies on the Future of Nuclear Energy, the Future of Coal, and the Future of Natural Gas. He has published over 140 technical publications in physical chemistry, as well as numerous publications on technology, energy, international security, and public policy issues. Some of his recent publications are The Crisis in Energy Policy; and "Is Innovation China's Next Great Leap Forward?" in Issues in Science and Technology.
2022-23 ADMISSIONS TO BEGIN FEBRUARY 2022
KELLY M. GREENHILL NAMED DIRECTOR OF THE MIT SEMINAR XXI PROGRAM
LATEST NEWS
MIT's Center for International Studies publication, précis, recently featured a piece on how the Seminar XXI Program has adapted and grown during the virtual era.
CONNECT WITH MIT
See the latest news and upcoming events within the MIT Center for International Studies community.