Faculty
Session Overview
Faculty for Seminar XXI include renowned social scientists from MIT and subject matter experts from other top universities and research institutes in the United States and around the globe. Past faculty members have included Michèle Flournoy, Condoleezza Rice, Bernard Lewis, Sumit Ganguly, Samuel Huntington, Sarah Chayes, John Mearsheimer, Joseph Nye, Anne-Marie Slaughter, Gerard Prunier, and James Dobbins .
Senior Adviser, The Boston Consulting Group, Co-Chair of the Board of Directors, Center for a New American Security
Chairman, Projects International, Former U.S. Ambassador to Saudi Arabia
Senior Fellow, Freeman Spogli Institute for International Studies, Stanford University
Dean, The Fletcher School, Tufts University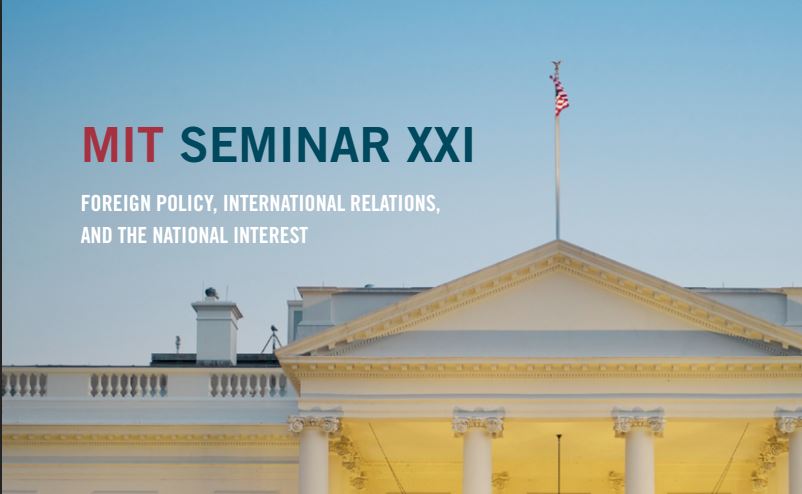 2018-19 ADMISSIONS WILL START FEBRUARY 2018
Download Admission Brochure PDF >
Email brochure to a friend >
2017–2018 SESSIONS
This year's sessions begin with an introduction from Dr. Kathleen Hicks and move into a range of topics that include Religion, Identity Politics and Civil Wars; Iran, Turkey, and Israel; Realism, Liberalism, and U.S.-China Relations; National Economies in a Globalized World; and more.

MIT DC CLUB MEMBERSHIP