Edward You
Session Overview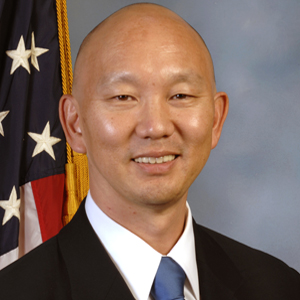 Supervisory Special Agent, FBI Weapons of Mass Destruction Directorate
Edward You is a Supervisory Special Agent in the FBI's Weapons of Mass Destruction Directorate. Mr. You is responsible for identifying, assessing, and responding to biological threats or incidents. He also supports FBI initiatives to build partnerships across the government and with the life sciences community, domestically and internationally. His overall goal is to safeguard the scientific community, the life science research enterprise, and the U.S. bioeconomy. He completed a Joint Duty Assignment serving as a Liaison Officer in the Dept. of Health and Human Services (HHS) Office of National Security where he was responsible for being the primary focal point to coordinate law enforcement and security exchanges between HHS and FBI and supported the Federal COVID-19 Response Security and Assurance efforts in supply chain risk management. Before being promoted to the Weapons of Mass Destruction Directorate, Mr. You served as a member of the FBI Los Angeles Field Office Joint Terrorism Task Force and the FBI Hazardous Evidence Response Team. Mr. You served as an active Working Group member in support of the White House National Security Council Countering Biological Threats initiatives and represented the FBI as an Ex Officio member of the National Institutes of Health National Science Advisory Board for Biosecurity. He also served on two National Academies of Sciences, Engineering, and Medicine Committees, the Institute of Medicine's Forum on Microbial Threats and the Committee on Science, Technology, and Law's Forum on Synthetic Biology. He is currently a Senior Fellow for the Scowcroft Institute of International Affairs at the Bush School of Government and Public Service at Texas A&M University. Prior to joining the FBI, Mr. You had extensive experience in academic research having worked for three years in autoimmune disease research at the Cedars-Sinai Medical Center and six years in human gene therapy and retrovirology at the University of Southern California, Keck School of Medicine. Just prior to joining the FBI, Mr. You worked for three years in the commercial biotechnology sector conducting cancer research and assay development at AMGEN, Inc.
2022-23 ADMISSIONS STARTED FEBRUARY 2022
KELLY M. GREENHILL NAMED DIRECTOR OF THE MIT SEMINAR XXI PROGRAM
LATEST NEWS
MIT's Center for International Studies publication, précis, recently featured a piece on how the Seminar XXI Program has adapted and grown during the virtual era.
CONNECT WITH MIT
See the latest news and upcoming events within the MIT Center for International Studies community.