Edward You
Session Overview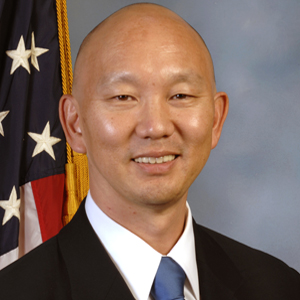 National Counterintelligence Officer for Emerging and Disruptive Technologies, National Counterintelligence and Security Center, Office of the Director of National Intelligence
Edward You is a Supervisory Special Agent in the FBI's Weapons of Mass Destruction Directorate.  Mr. You is responsible for identifying, assessing, and responding to biological threats or incidents.  He also supports initiatives to build partnerships across the government and with the life sciences community, domestically and internationally. His overall goal is to safeguard the scientific community, the life science research enterprise, and the U.S. bioeconomy.  He is currently on a Joint Duty Assignment at the Office of the Director of National Intelligence (ODNI) serving as the National Counterintelligence Officer for Emerging and Disruptive Technologies.  In this capacity, Mr. You serves as the principal adviser to the Director of the National Counterintelligence and Security Center and the relevant National Intelligence Managers on threats to advanced biotechnologies and the bioeconomy.  Prior to joining ODNI, Mr. You completed a tour serving as a Liaison Officer in the Dept. of Health and Human Services (HHS) Office of National Security where he was responsible for coordinating law enforcement and security exchanges between HHS and FBI and also supported the Federal COVID-19 Response Security and Assurance efforts in identifying and mitigating risks to the U.S. biodefense supply chain.  Before being promoted to the Weapons of Mass Destruction Directorate, Mr. You served as a member of the FBI Los Angeles Field Office Joint Terrorism Task Force and the FBI Hazardous Evidence Response Team. Mr. You has also been directly involved in policy-making efforts with a focus on biosecurity and protecting biotechnology developments.  He served as working group member on the White House National Security Council Countering Biological Threats initiatives and represented the FBI as an Ex Officio member of the National Institutes of Health National Science Advisory Board for Biosecurity.  He also served on two National Academies of Sciences, Engineering, and Medicine Committees, the Institute of Medicine's Forum on Microbial Threats and the Committee on Science, Technology, and Law's Forum on Synthetic Biology.  He is currently a Senior Fellow for the Scowcroft Institute of International Affairs at the Bush School of Government and Public Service at Texas A&M University.
ADMISSIONS TO BEGIN FEBRUARY 2024
LEARN ABOUT SEMINAR XXI
Hear past and present organizers reflect on over 25 years of the Seminar XXI Program and its impact on the national security policy community.
CONNECT WITH MIT
See the latest news and upcoming events within the MIT Center for International Studies community.