Kenneth Pollack
Session Overview
Senior Fellow, Center for Middle East Policy, Brookings Institution
Kenneth Pollack is a senior fellow in the Center for Middle East Policy at the Brookings Institution. He served as the director of the Center from 2009 to 2012, and its director of research from 2002 to 2009. Pollack is an expert on Middle Eastern political-military affairs, with particular emphasis on Iraq, Iran, Saudi Arabia and the other nations of hte Persian Gulf region. Pollack has twice served on the staff of the National Security Council as director for Near East and South Asian affairs (1995-1996) and as director for Persian Gulf Affairs (1999-2000). His most recent books are Unthinkable: Iran, the Bomb, and American Strategy; A Path Out of the Desert: A Grand Strategy for America in the Middle East; and Which Path to Persia: Options for a New American Strategy Toward Iran.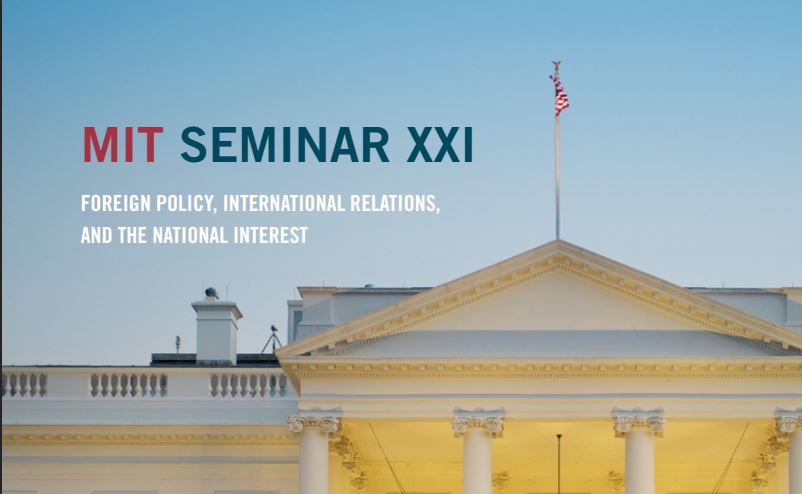 2019-20 ADMISSIONS WILL START FEBRUARY 2019
Download Admission Brochure PDF >
Email brochure to a friend >
2018–2019 SESSIONS
This year's sessions begin with an introduction from Professor Thomas Christensen and move into a range of topics that include Religion, Identity Politics and Civil Wars; Iran, Turkey, and Israel; Biosecurity and Cybersecurity; National Economies in a Globalized World; and more.
JOIN THE MIT DC CLUB

Sign up for year-round special events.
Become a member >
JOIN OUR LINKEDIN NETWORK
Seminar XXI Linkedin >