Taylor Fravel
Session Overview

Associate Professor of Political Science, Center for International Studies, MIT
M. Taylor Fravel is the Cecil and Ida Green Career Development Associate Professor of Political Science and member of the Security Studies Program at MIT. Taylor is a graduate of Middlebury College and Stanford University, where he received his PhD. He has been a Postdoctoral Fellow at the Olin Institute for Strategic Studies at Harvard University, a Predoctoral Fellow at the Center for International Security and Cooperation at Stanford University, a Fellow with the Princeton-Harvard China and the World Program and a Visiting Scholar at the American Academy of Arts and Sciences. He also has graduate degrees from the London School of Economics and Oxford University, where he was a Rhodes Scholar. In March 2010, he was named Research Associate with the National Asia Research Program launched by the National Bureau of Asian Research and the Woodrow Wilson International Center.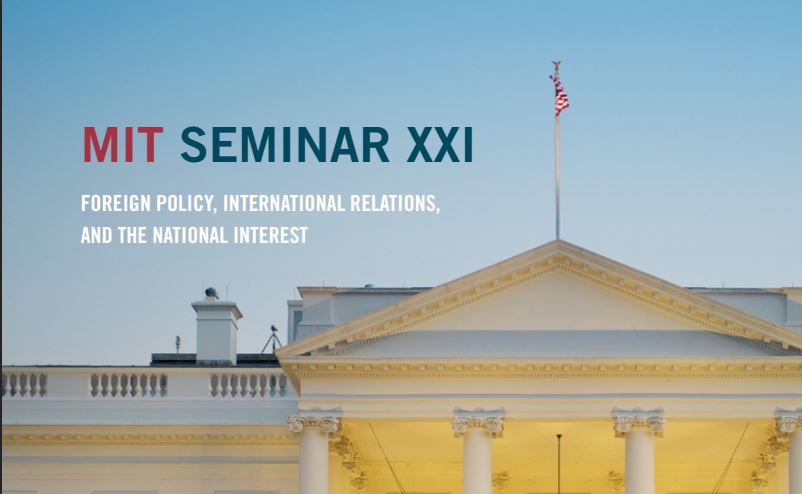 2019-20 ADMISSIONS WILL START FEBRUARY 2019
Download Admission Brochure PDF >
Email brochure to a friend >
2019 INTRODUCTORY SESSION & ALUMNI REUNION
All Seminar XXI Fellows & Alumni are invited to attend our opening session on Wednesday, Sept. 4, 2019. This year's event will feature a discussion on "The Weaponization of Social Media" by guest speaker, Peter W. Singer.
JOIN THE MIT DC CLUB

Sign up for year-round special events.
Become a member >
JOIN OUR LINKEDIN NETWORK
Seminar XXI Linkedin >