Malik Mufti
Session Overview
Professor of International Relations in the Middle East, Tufts University
Malik Mufti is a Professor of International Relations in the Middle East at Tufts University. He is the author of Sovereign Creations: Pan-Arabism and Political Order in Syria and Iraq; and Daring and Caution in Turkish Strategic Culture: Republic at Sea; "Jihad as Statecraft: Ibn Khaldun on the Conduct of War and Empire;" and "The Many-Colored Cloak: Evolving Conceptions of Democracy in Islamic Political Thought." His current projects include a study of Ibn Khaldun's concept of asabiyya, and a larger research project on realpolitik in Islamic political thought. He is also a recipient of the Lillian and Joseph Leibner Award for Distinguished Teaching and Advising.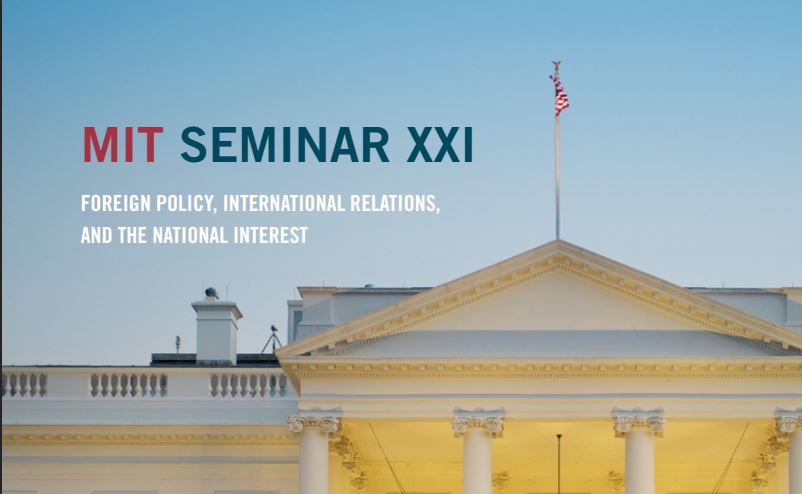 2019-20 ADMISSIONS WILL START FEBRUARY 2019
Download Admission Brochure PDF >
Email brochure to a friend >
2019 INTRODUCTORY SESSION & ALUMNI REUNION
All Seminar XXI Fellows & Alumni are invited to attend our opening session on Wednesday, Sept. 4, 2019. This year's event will feature a discussion on "The Weaponization of Social Media" by guest speaker, Peter W. Singer.
JOIN THE MIT DC CLUB

Sign up for year-round special events.
Become a member >
JOIN OUR LINKEDIN NETWORK
Seminar XXI Linkedin >