Daryl Press
Session Overview
Associate Professor of Government, Dartmouth College
Daryl Press is Associate Professor in the Department of Government at Dartmouth College. Professor Press is the author of Calculating Credibility: How Leaders Assess Military Threats, a book on decision-making during crises. He has published scholarly articles in International Security, Security Studies, and China Security, as well as articles for a wider audience in Foreign Affairs, the Atlantic Monthly, and the New York Times. Professor Press has worked as a consultant for the RAND Corporation and the U.S. Department of Defense, and is a research affiliate at the Security Studies Program at MIT. He also serves as an Associate Editor at the journal International Security. Professor Press is currently writing a book (with Keir Lieber, Georgetown University) on nuclear deterrence - during the Cold War and the future - as well as a series of articles (with Eugene Gholz, UT Austin) on energy and security.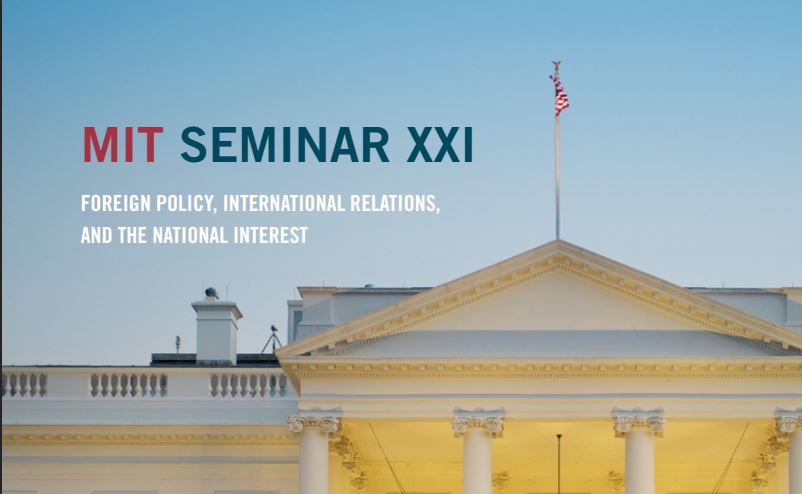 2019-20 ADMISSIONS WILL START FEBRUARY 2019
Download Admission Brochure PDF >
Email brochure to a friend >
2018–2019 SESSIONS
This year's sessions begin with an introduction from Professor Thomas Christensen and move into a range of topics that include Religion, Identity Politics and Civil Wars; Iran, Turkey, and Israel; Biosecurity and Cybersecurity; National Economies in a Globalized World; and more.
JOIN THE MIT DC CLUB

Sign up for year-round special events.
Become a member >
JOIN OUR LINKEDIN NETWORK
Seminar XXI Linkedin >