Ron Hassner
Session Overview
Associate Professor & Faculty Director, Berkeley Institute for Jewish Law and Israel Studies, University of California, Berkeley
Ron E. Hassner is associate professor of international relations and Diller Family Chair in Israel Studies at the University of California, Berkeley.  He is a faculty director of the Berkeley Institute for Jewish Law and Israel Studies. Ron studies the role of symbols and ideas in international security with particular attention to the relationship between religion and violence. His publications have focused on territorial disputes, religion in the military, conflicts over holy places, and the pervasive role of religion on the modern battlefield. His recent publications include Religion in the Military Worldwide; Religion on the Battlefield; and War on Sacred Grounds.  He founded, and was first chair, of the "Religion and International Relations" section of the International Studies Association, and he edits the Cornell University Press series on "Religion and Conflict".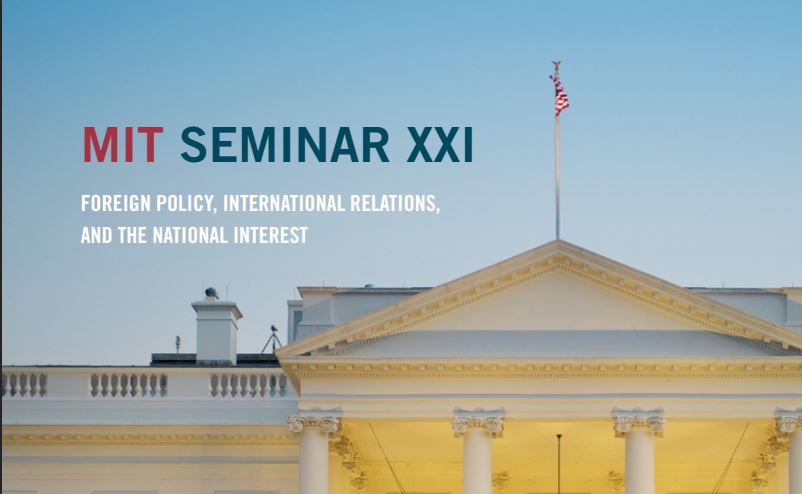 2019-20 ADMISSIONS WILL START FEBRUARY 2019
Download Admission Brochure PDF >
Email brochure to a friend >
2018–2019 SESSIONS
This year's sessions begin with an introduction from Professor Thomas Christensen and move into a range of topics that include Religion, Identity Politics and Civil Wars; Iran, Turkey, and Israel; Biosecurity and Cybersecurity; National Economies in a Globalized World; and more.
JOIN THE MIT DC CLUB

Sign up for year-round special events.
Become a member >
JOIN OUR LINKEDIN NETWORK
Seminar XXI Linkedin >