Andrew Natsios
Session Overview

George H.W. Bush School of Government, Texas A&M University
Andrew Natsios has served as Executive Professor at the George H.W. Bush School of Government at Texas A&M University since 2012, and since 2013 been Director of the Scowcroft Institute of International Affairs. He was Distinguished Professor in the Practice of Diplomacy at the Walsh School of Foreign Service at Georgetown University from 2006-2012 and former Administrator of the US Agency for International Development (USAID) from 2001-2006, U.S. Presidential Envoy to Sudan from 2006-2007, and served in the US Army Reserves for 22 years retiring as a Lt. Col. Natsios served as Vice President of World Vision, the international faith-based NGO from 1993-1998. He is the author of three books including U.S. Foreign Policy and the Four Horsemen of the Apocalypse and The Great North Korean Famine; 28 journal articles and contributed to 13 other books.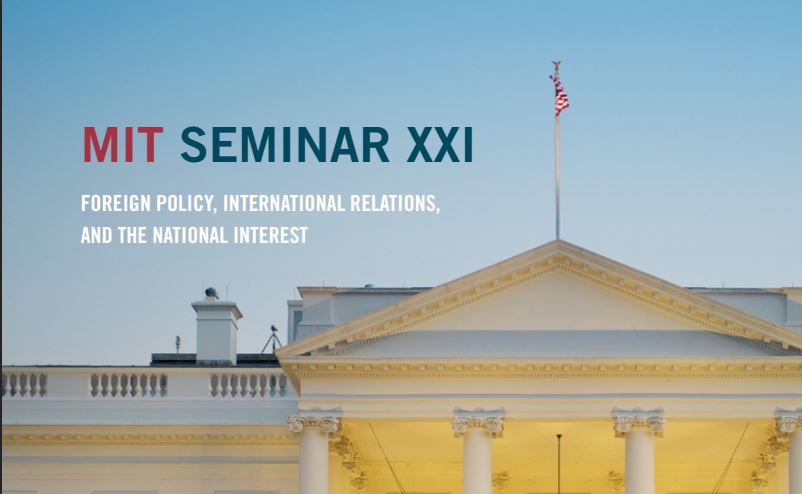 2019-20 ADMISSIONS WILL START FEBRUARY 2019
Download Admission Brochure PDF >
Email brochure to a friend >
2018–2019 SESSIONS
This year's sessions begin with an introduction from Professor Thomas Christensen and move into a range of topics that include Religion, Identity Politics and Civil Wars; Iran, Turkey, and Israel; Biosecurity and Cybersecurity; National Economies in a Globalized World; and more.
JOIN THE MIT DC CLUB

Sign up for year-round special events.
Become a member >
JOIN OUR LINKEDIN NETWORK
Seminar XXI Linkedin >