Tuition Payment
Session Overview
To pay your tuition click here.
If you have any questions
send email to semxxi@mit.edu.
This is a secure registration site. It has a site certificate issued by the MIT Certifying Authority. Some users may receive an alert that their browser does not recognize the MIT Certifying Authority security certificate. To eliminate these notifications, you may install the MIT Certifying Authority certificate.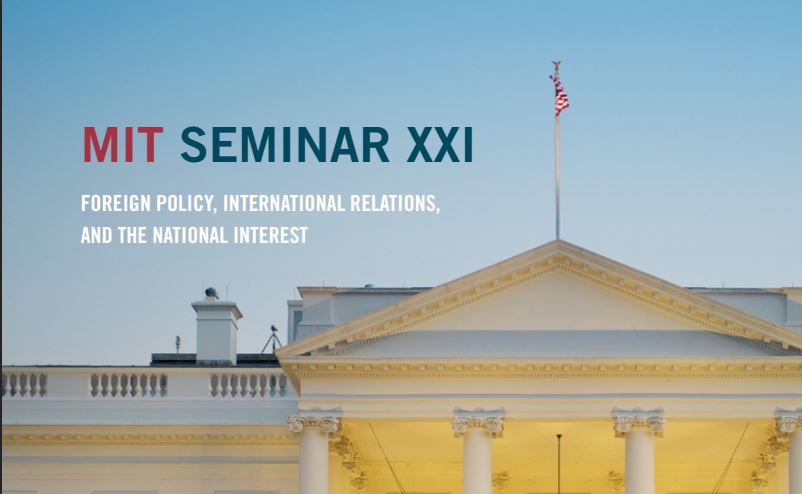 ADMISSIONS BROCHURE
Find Seminar XXI alumni from your organization
Find out who attended and the national security topics discussed.
2019–2020 Session Dates
Look and plan ahead. Fellows must attend at least two weekend sessions and three week night sessions to receive the certificate of completion from the program.