Natan Sachs
Session Overview
Director, Center for Middle East Policy, Brookings Institution
Dr. Natan Sachs is the Director of the Brookings Institution's Center for Middle East Policy. His research focuses on Israel's foreign policy, its domestic politics, and on U.S.-Israeli relations. Sachs has taught on the Arab-Israeli conflict at Georgetown University. Before joining Brookings, Sachs was a Hewlett Fellow at Stanford's Center on Democracy, Development and the Rule of Law, a Fulbright Fellow in Indonesia, and a Visiting Fellow at Tel Aviv University's Dayan Center for Middle Eastern and African Studies. A native of Jerusalem, Sachs holds a B.A. from the Amirim Honors Program at the Hebrew University of Jerusalem, and an M.A. and Ph.D. in political science from Stanford University.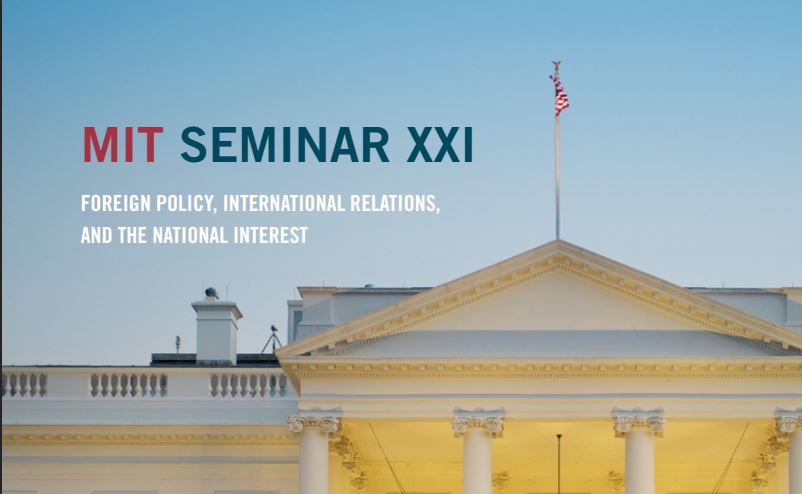 2019-20 ADMISSIONS WILL START FEBRUARY 2019
Download Admission Brochure PDF >
Email brochure to a friend >
2019 INTRODUCTORY SESSION & ALUMNI REUNION
All Seminar XXI Fellows & Alumni are invited to attend our opening session on Wednesday, Sept. 4, 2019. This year's event will feature a discussion on "The Weaponization of Social Media" by guest speaker, Peter W. Singer.
JOIN THE MIT DC CLUB

Sign up for year-round special events.
Become a member >
JOIN OUR LINKEDIN NETWORK
Seminar XXI Linkedin >