Robert Art
Session Overview

Director
Herter Professor of International Relations at Brandeis University
Senior Fellow in the Security Studies Program at MIT's Center for International Studies
Robert Art, the Director of MIT's Seminar XXI Program, is Herter Professor of International Relations at Brandeis University and a Senior Fellow in the Security Studies Program at MIT's Center for International Studies. He has served as a Consultant to the Secretary of Defense and the Central Intelligence Agency, and is currently a Faculty Associate of the National Intelligence Council. Professor Art's books include The TFX Decision: McNamara and the Military; Reorganizing America's Defense, with Samuel P. Huntington and Vincent Davis, eds.; U.S. Foreign Policy: The Search for a New Role with Seyom Brown, eds.; The United States and Coercive Diplomacy, with Patrick Cronin, eds.; Democracy and Counterterrorism, with Louise Richardson, eds.; A Grand Strategy for America; and America's Grand Strategy and World Politics.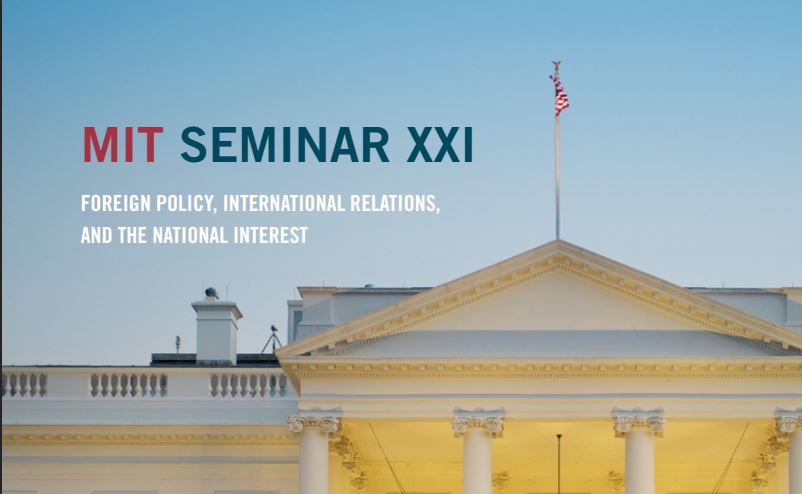 2019-20 ADMISSIONS WILL START FEBRUARY 2019
Download Admission Brochure PDF >
Email brochure to a friend >
2019 INTRODUCTORY SESSION & ALUMNI REUNION
All Seminar XXI Fellows & Alumni are invited to attend our opening session on Wednesday, Sept. 4, 2019. This year's event will feature a discussion on "The Weaponization of Social Media" by guest speaker, Peter W. Singer.
JOIN THE MIT DC CLUB

Sign up for year-round special events.
Become a member >
JOIN OUR LINKEDIN NETWORK
Seminar XXI Linkedin >