Stewart Patrick
Session Overview

Senior Fellow, Council on Foreign Relations
Director, Program on International Institutions and Global Governance
Suzanne Maloney is a senior fellow at the Center for Middle East Policy at the Brookings Institution, where her research focuses on energy, economic reform and U.S. policy toward the Middle East. Most recently, she was a member of the State Department's Policy Planning Staff, covering Iran, Iraq, the Gulf States and broader Middle East issues. Prior to joining the government, she was the Middle East advisor at ExxonMobil Corporation, where she worked on regional business development, political risk analysis and corporate outreach and communications. Her most recent publication is Iran's Long Reach: Iran as a Pivotal State in the Muslim World. She was the recipient of an International Affairs Fellowship at the Council on Foreign Relations and has previously served at Brookings as an Olin fellow and a Brookings research fellow.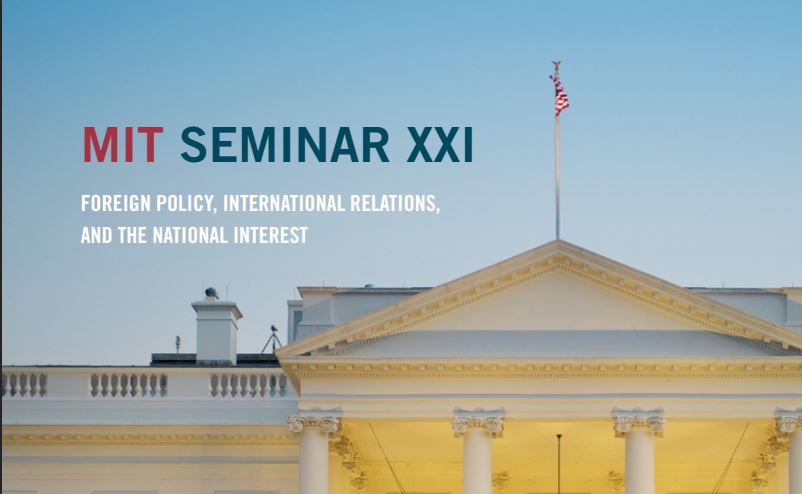 2019-20 ADMISSIONS WILL START FEBRUARY 2019
Download Admission Brochure PDF >
Email brochure to a friend >
2019 INTRODUCTORY SESSION & ALUMNI REUNION
All Seminar XXI Fellows & Alumni are invited to attend our opening session on Wednesday, Sept. 4, 2019. This year's event will feature a discussion on "The Weaponization of Social Media" by guest speaker, Peter W. Singer.
JOIN THE MIT DC CLUB

Sign up for year-round special events.
Become a member >
JOIN OUR LINKEDIN NETWORK
Seminar XXI Linkedin >