Joshua Landis
Session Overview

Director, Center for Middle East Studies, University of Oklahoma
Joshua Landis is Director of the Center for Middle East Studies and Associate Professor at the University of Oklahoma's College of international Studies. He is also the President of the Syrian Studies Association. Landis writes "Syria Comment," a daily newsletter on Syrian politics that attracts some 50,000 readers a month, and it is widely read by officials in Washington, Europe and Syria. Dr. Landis travels frequently to Washington DC to consult with government agencies and speak at think tanks. Most recently he has spoken at the Woodrow Wilson Institute, Brookings Institute, USIP, Middle East Institute, and Council on Foreign Relations. Most recently he has appeared on PBS News Hour, the Charlie Rose Show, al-Jazeera, Frontline, NPR and BBC radio, and he is frequently published in such journals as Foreign Policy, Middle East Policy, and Time Magazine. Dr. Landis most recent publications are Stay Out of Syria, and Why Asad Is Likely to Survive to 2013.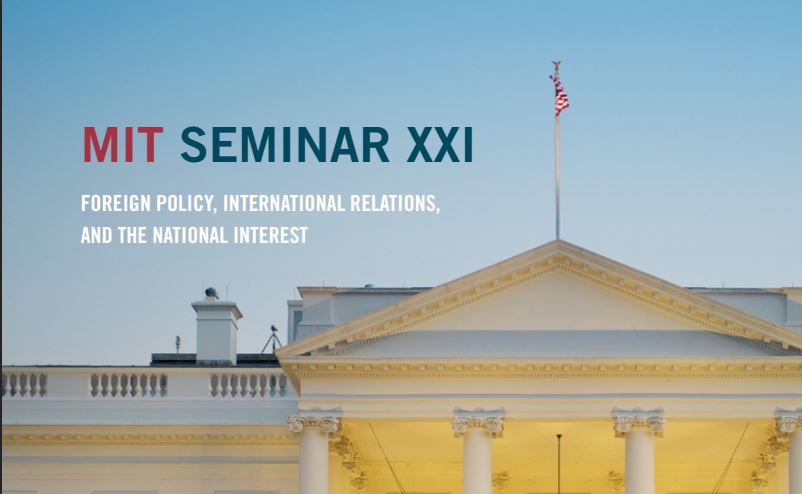 2019-20 ADMISSIONS WILL START FEBRUARY 2019
Download Admission Brochure PDF >
Email brochure to a friend >
2018–2019 SESSIONS
This year's sessions begin with an introduction from Professor Thomas Christensen and move into a range of topics that include Religion, Identity Politics and Civil Wars; Iran, Turkey, and Israel; Biosecurity and Cybersecurity; National Economies in a Globalized World; and more.
JOIN THE MIT DC CLUB

Sign up for year-round special events.
Become a member >
JOIN OUR LINKEDIN NETWORK
Seminar XXI Linkedin >