James Dobbins
Session Overview

Director, International Security and Defense Policy Center, RAND Corporation
James Dobbins is the Director of the International Security and Defense Policy Center at RAND. His areas of expertise include: Iraq, Afghanistan, the Balkans, Europe, U.S. Foreign Relations, NATO, and trends and issues in international security. Dr. Dobbins is a veteran diplomat who has held senior White House and State Department positions under four presidents, and most recently served as the Bush Administration's special envoy for Afghanistan. His publications include: After the Taliban: Nation Building in Afghanistan; The Effect of Terrorist Attacks in Spain on Transatlantic Cooperation in the War on Terror; Stabilization and Reconstruction Civilian Management Act of 2004; The UN's Role in Nation-Building: from the Congo to Iraq; The Beginner's Guide to Nation-Building; Occupying Iraq: A History of the Coalition Provisional Authority; and After the Taliban.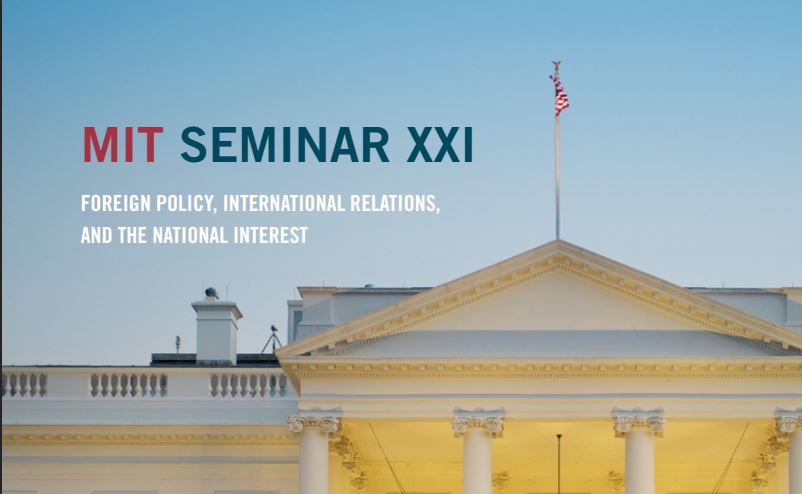 2019-20 ADMISSIONS WILL START FEBRUARY 2019
Download Admission Brochure PDF >
Email brochure to a friend >
2019 INTRODUCTORY SESSION & ALUMNI REUNION
All Seminar XXI Fellows & Alumni are invited to attend our opening session on Wednesday, Sept. 4, 2019. This year's event will feature a discussion on "The Weaponization of Social Media" by guest speaker, Peter W. Singer.
JOIN THE MIT DC CLUB

Sign up for year-round special events.
Become a member >
JOIN OUR LINKEDIN NETWORK
Seminar XXI Linkedin >