Kelly Greenhill
Session Overview
Associate Professor of International Relations and Security Studies, Tufts University
Research Fellow, Belfer Center for Science and International Affairs, Harvard University
Kelly Greenhill is an Associate Professor, Tufts University, and Research Fellow, Belfer Center for Science and International Affairs, Harvard University. Her research focuses on the use of military force and what are frequently called "new security challenges," including civil wars; the use of forced migration as a weapon; intervention and (counter-) insurgency; and international crime as a challenge to domestic governance. She previously held pre- or post-doctoral fellowships at Harvard University's Olin Institute for Strategic Studies and Belfer Center for Science and International Affairs, at Stanford University's Center for International Security and Cooperation, and at Columbia University's Saltzman Institute of War and Peace Studies. Greenhill is the author of Weapons of Mass Migration: Forced Displacement, Coercion and Foreign Policy; which won the 2011 International Studies Association's Best Book of the Year award, and co-author and co-editor (with Peter Andreas) of Sex, Drugs and Body Counts: The Politics of Numbers in Global Crime and Conflict.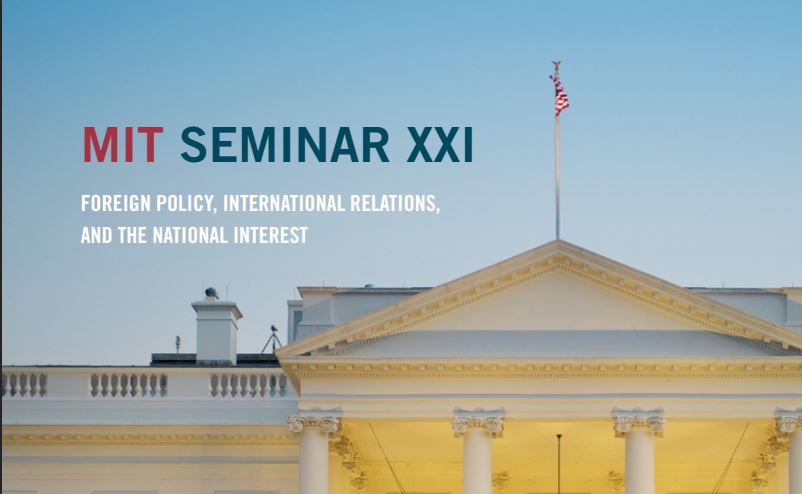 2018-19 ADMISSIONS WILL START FEBRUARY 2018
Download Admission Brochure PDF >
Email brochure to a friend >
2017–2018 SESSIONS
This year's sessions begin with an introduction from Dr. Kathleen Hicks and move into a range of topics that include Religion, Identity Politics and Civil Wars; Iran, Turkey, and Israel; Realism, Liberalism, and U.S.-China Relations; National Economies in a Globalized World; and more.

MIT DC CLUB MEMBERSHIP